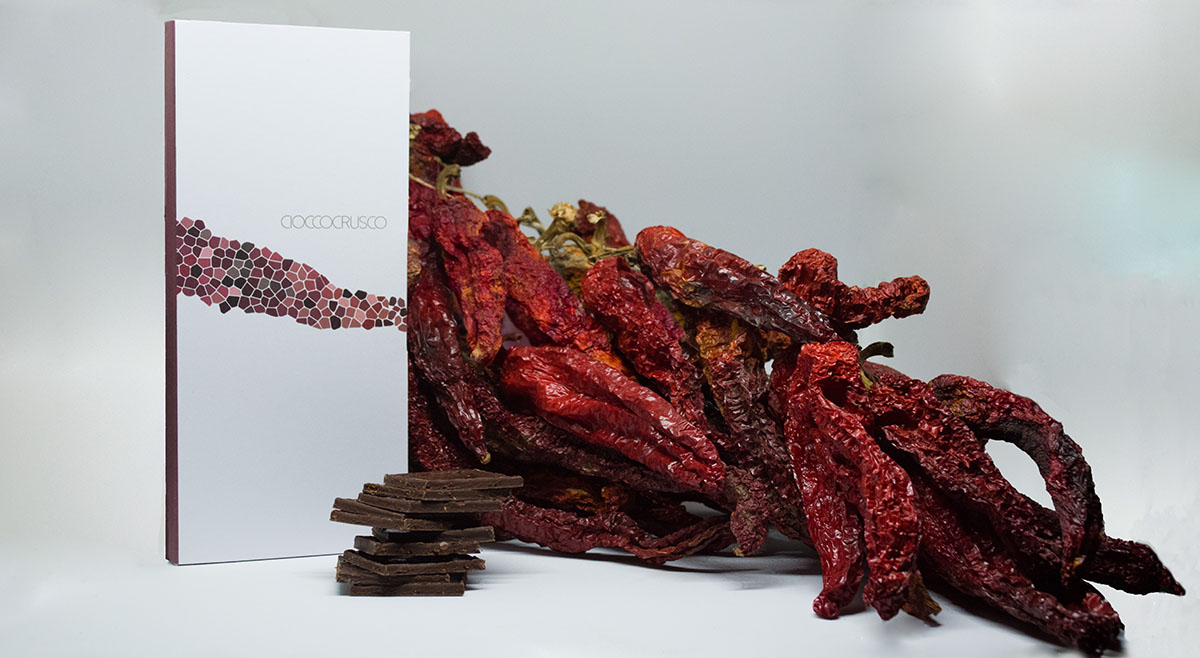 In the words of Chef Luigi Destino, Cioccorusco is truly unique and original
---
An original product, with an intense flavour and a truly spectacular fragrance. That's how Chef Luigi Destino described Cioccocrusco, explaining how much he admired the product " made with Cruschi Peppers and Swiss chocolate" precisely "for its intense and highly delicious flavour".
"The addition of salt flakes and that light pinch of chilli pepper" added the Lucan Chef" make it spectacular", a "different and original" idea, in which the crunchy Senise peppers " enhance the product and makes it original, really good!"
The crunchiness, aroma and flavour of the Cruschi Peppers paired with chocolate have a "very, very, very good texture and fragrance. Even the aroma is truly spectacular. I recommend Cioccocrusco bars because they're unique and original.

"The whole of Basilicata, the Chef then recalled, has "many products that can be blended with other ingredients, giving life to some wonderful creations".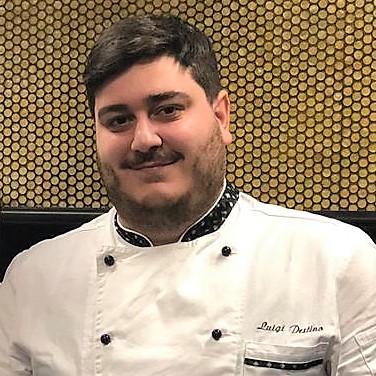 What is the best way to enjoy Cioccocrusco?
"At the end of a meal, for example after a tasting menu, maybe paired with a good rum aged for at least 30 years," but also 'in contrast' with "one of Basilicata's main dishes, such as cod" or "as a dessert, maybe in flakes or ganache, or as a toppings, for example for a coconut ball with a passion fruit centre".
"If I had to give this product a score," Destino concluded, "it would be an 8, in the hope that it will become a perfect 10, because in life we can, or rather we must, always improve."