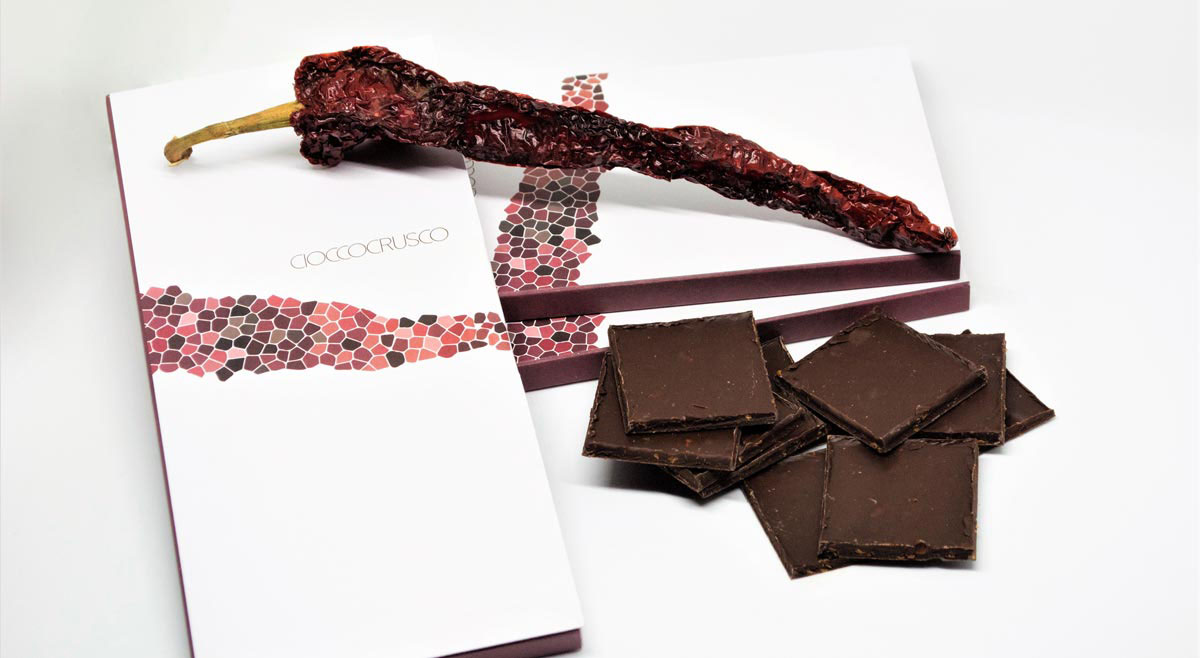 Chef Enza Crucinio: I recommend Cioccocrusco for its intense taste and excellent quality
---
"Cioccocrusco has an intense taste, I liked it a lot, for this reason I recommend it".
Chef Enza Crucinio from Lucania highlighted how the intense taste of dark chocolate "of excellent quality" is "enhanced by the bitter and savory aftertaste of Peperone Crusco, with its crunchiness".

These are characteristics that make this product even more appreciated, said the Chef, who in 2017 participated in the 'Hell's Kitchen' program.
A "positive" detail that immediately surprised the chef, food lover since childhood, is "the contrast of sensations that emanates Cioccocrusco at the first taste. "An original combination and also for this I highly recommend it".

The best way to taste Cioccocrusco?
"Integral in its original form is definitely the best way to taste all the textures and flavors".

Vote? "Nine, because everything can be improved ;)".