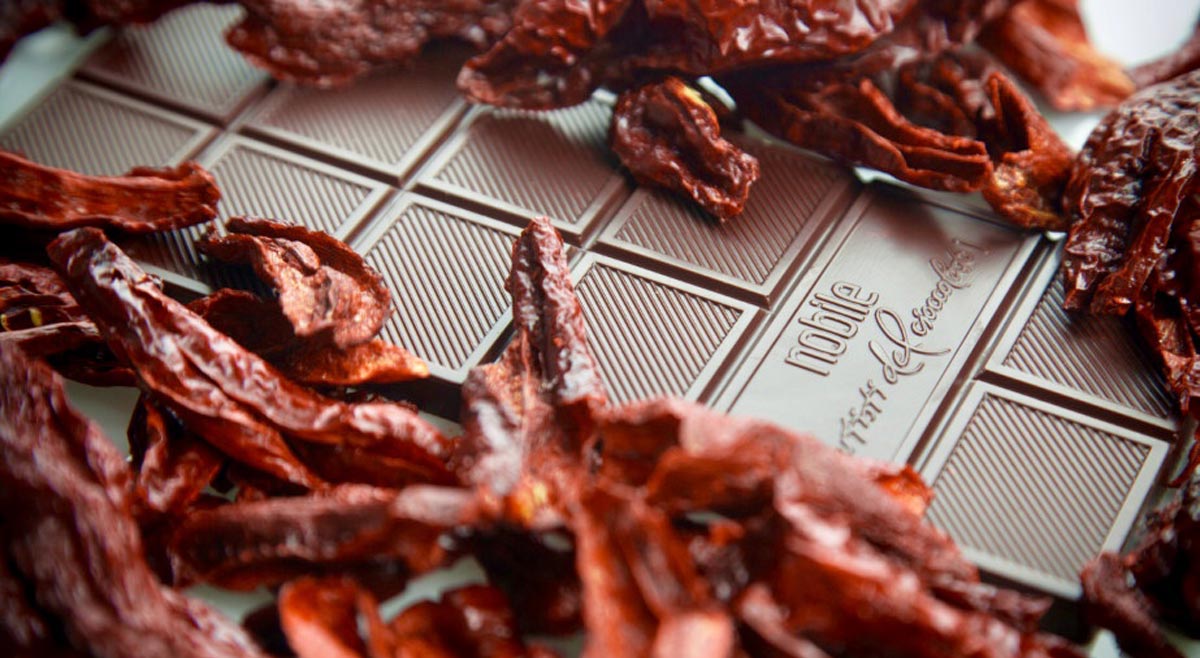 Cioccocrusco: Cruschi Peppers meet Swiss chocolate
---
The official launch on Sunday 27 January at the B&B La Voce del Fiume – A charming historical residence in Brienza
Cruschi Peppers, typical of Basilicata, have been combined with Swiss chocolate, and the perfect combination of traditions, flavours, passion and innovation created Cioccocrusco. An original product, as intense as it is balanced, which will officially be launched on Sunday 27 January at 4 pm, at the B&B La Voce del Fiume – A charming historical residence in Brienza (PZ).

As well as Cioccocrusco's creator, the Lucan entrepreneur Antonio Cammarota, the official launch will also see the participation of, among others, Rocchina Adobbato, the founder and owner of the B&B La Voce del Fiume – A charming historical residence, together with experts in the food and wine sector, such as the sommelier Lucia Telesca and the chef Enza Crucinio. Telesca and Crucinio will respectively present the best pairings of Cioccocrusco with wines and spirits, as well as its possible uses in gourmet cuisine.

Before the final tasting, there will be a speech by the nutritionist Raffaele Lopardo, who will describe the characteristics of both the chocolate and the Cruschi Peppers.
Under the banner of quality and craftsmanship, Cioccocrusco is a unique product of its kind, as the warm and enveloping chocolate notes come together for the first time with whimsical and crunchy IGP Senise peppers, creating a new melody, perfect for any moment.

The raw materials are rigorously selected, and the processing techniques are designed especially to preserve the properties of each ingredient. The Senise peppers, for example, come only from companies with BIO or IGP recognition. As far as chocolate is concerned, the master chocolatier Willi Schmutz often travels to Madagascar, where he selects the best cocoa.
Basilicata and Switzerland, two identities, two decidedly distant regions, both geographically and in terms of local cultures and traditions, are thus united in a new story, to be discovered and tasted.